The Al Ikhlaas Academia Library, since its opening in 2016, was privileged to have hosted some of the world's leaders in their respective areas of expertise. This is in line with the clear objectives it had set itself out to achieve when the facility was originally conceptualized and eventually opened.
To educate and create conversations alongside some of the key and critical events in the world today was always one of the most important considerations we were to have had.
This facilitated the hosting of various speakers, spiritual heads, authors and educators.
Shaykh Abdul Hakeem Murad, better known in the academic circles as Professor Tim Winter who teaches at Cambridge University in Britain and who heads the Cambridge Islamic Centre, was warmly received by all who heard his talks and were present at the seminars he presented. He erudite analysis of current trends in the Islamic world to his deep readings and understanding of the works of Imam Ghazali and the meticulous exegesis of the Holy Qur'aan is now part of his record of contribution to the Islamic sciences.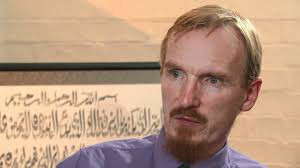 Imaam Afroz Ali is a well-known motivational speaker who has delivered talks and conducted workshops and seminars all over the world. His specialty if specializing in almost every topic… equally comfortable with dealing with issues related to the environment to the psychology of inter-personal relationships. His presence at the Academia Library has enriched many thousands who attended his lectures.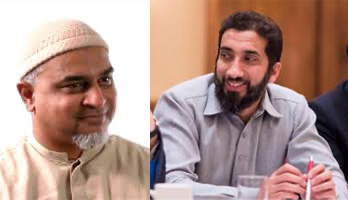 We cannot ignore the contributions and talks of Ustaad Nouman Ali Khan on his brief tour of South Africa not so long ago. Well known for his lucid presentations of Qur'aan stories and their relations to modern day life has made him one of the foremost speakers on the world. He has delivered talks to thousands all over the world and has a huge following on YouTube.
A modern take with crystal-clear English is the work of Imaam Muhammad Al Asi of Washington in the United States. Famously known for having the resolve to continue his Jummah khutbas on the sidewalk of a busy street in Washington after he was evicted from the mosque of which he was Imaam, he has also embarked on life-long journey to interpret the Qur'aan with a modern analysis of its verses. The Ascendant Qur'aan is now available in 14 volumes that just about cover the first 15 chapters. He currently is working on the balance of the chapters. A regular visitor the Academia Library has been Shaykh Dr. Muhammad Al-Ninowy. Dr Ninowy, a Syrian American, is a medical doctor by profession who now is on a mission to establish a better world-view of Islam by the founding of the Medina Institute. A tutor and teacher, his knowledgeable presentation of the science of Hadith, deciphering the verses of the Qur'aan and eloquent presentation has made him a favorite amongst those keen to learn the intricate nuances in its pages